ShowPlatform is now PodUP!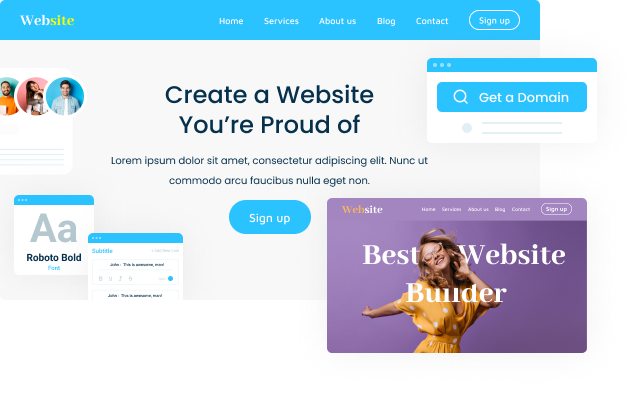 Setup
Provides an easy-to-use interface for integrating various features and modules with your show website.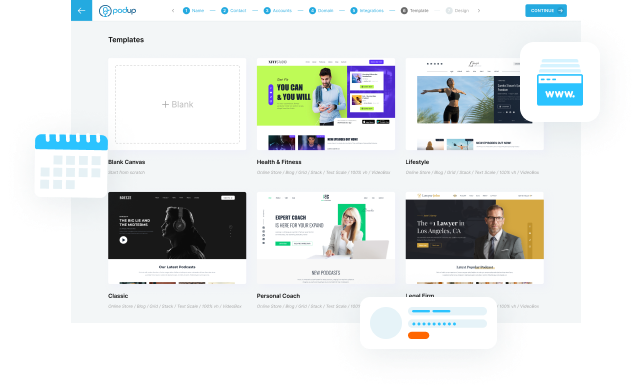 Launcher
Designed to make it simple and convenient for users to launch a show website. It offers a range of features, including template selection, easy integration with other systems, and more.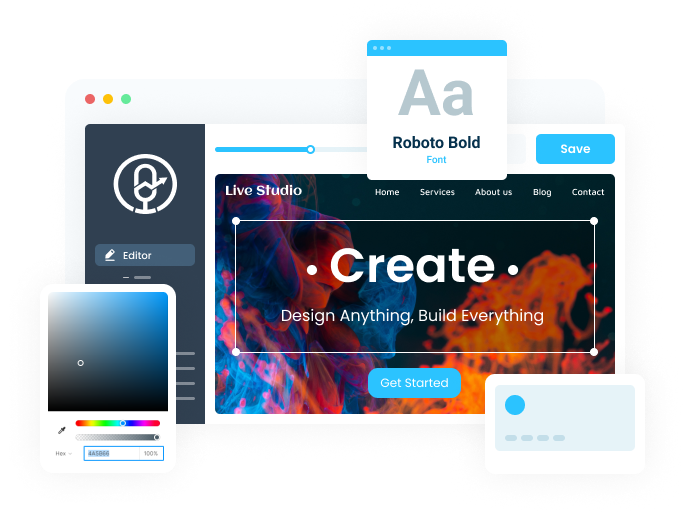 Site Builder
Create and edit pages, forms, and menus with pre-made templates and components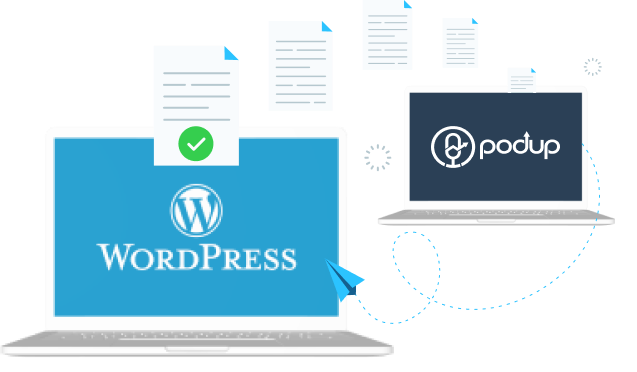 Migrator
Migrate your blog posts, audio, and video to PodUP.
Guests
Guest Management System to gather photos, bio and questions, get content approved, sign media releases, nurture relationships, etc.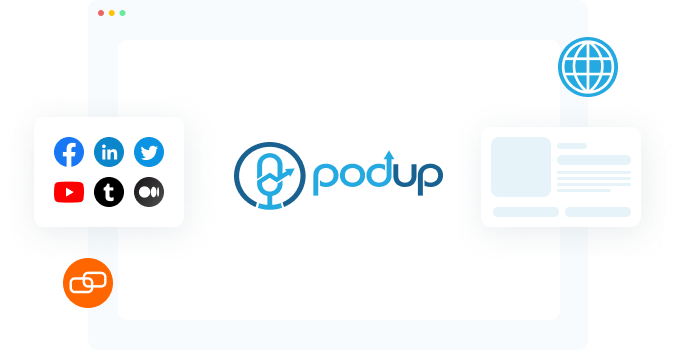 Onboarder
Membership area to optimize and simplify the experience for guests.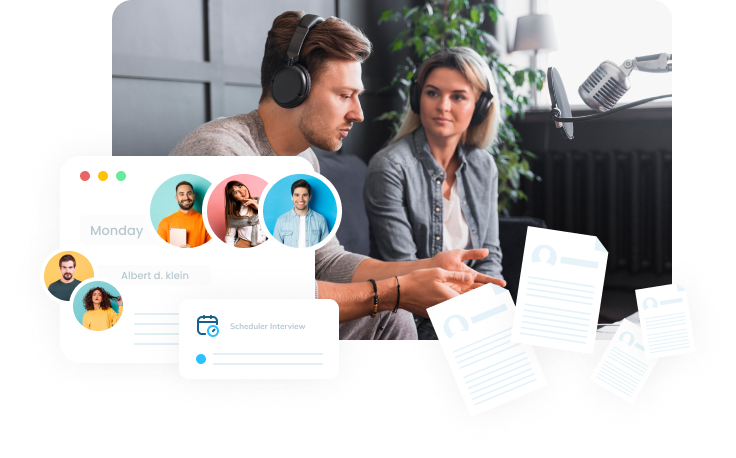 Inviter
Efficiently invite guests for your show and schedule interviews at convenient times for you and your guest.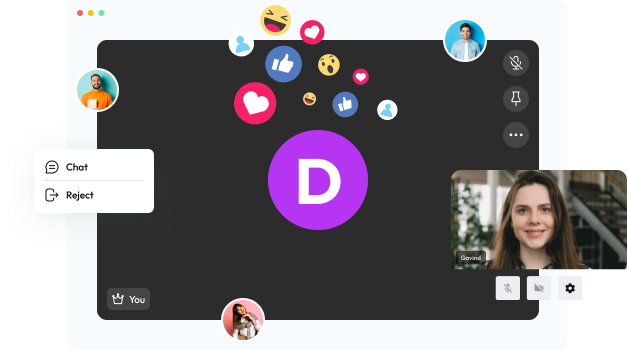 Recorder
Record high-quality videos and podcasts of yourself or interview your guests.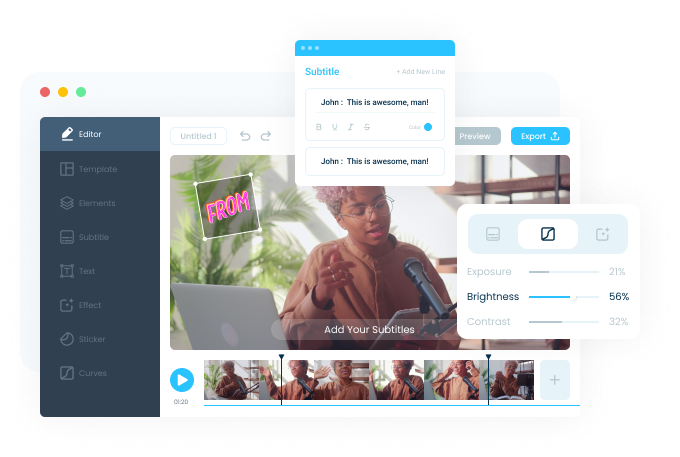 Editor
Web-based, collaborative editor for videos and audio podcasts. Edit your recordings and add intros, outros, captions and ads. Collaborate with remote teams on editing without having to send huge files.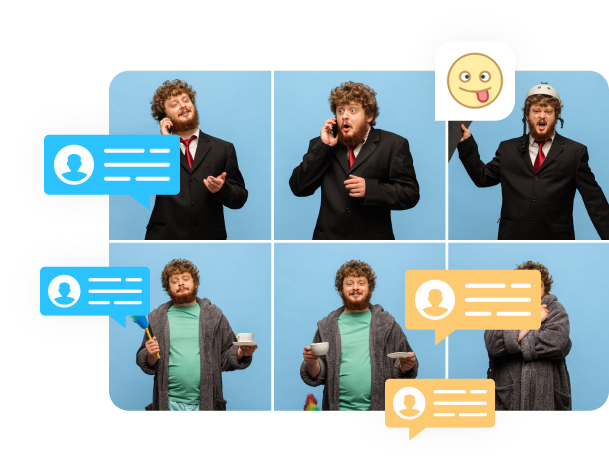 Images
Upload image, text and call-to-action. Then, images are created in the optimized sizes you need for for the different platforms where you are publishing and syndicating.
Publish to Many Platforms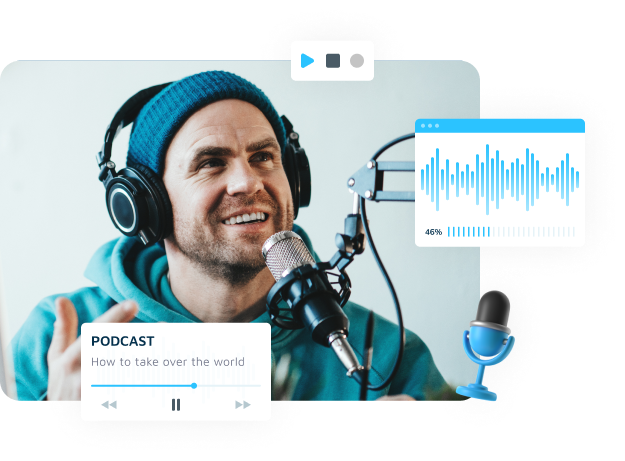 Podcast
Create, optimize, schedule and publish a page for each podcast and insert transcripts.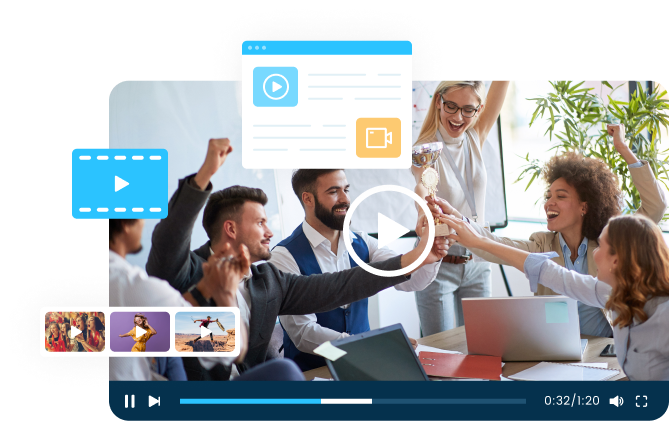 Videos
Create, optimize, schedule and publish a page for each video and insert transcripts.
Livestream
Livestream on your and your guests social media channels simultaneously.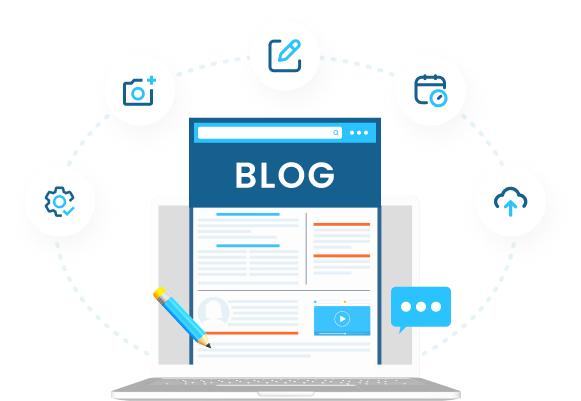 Blog
Create, edit, optimize, schedule, and publish your blog posts.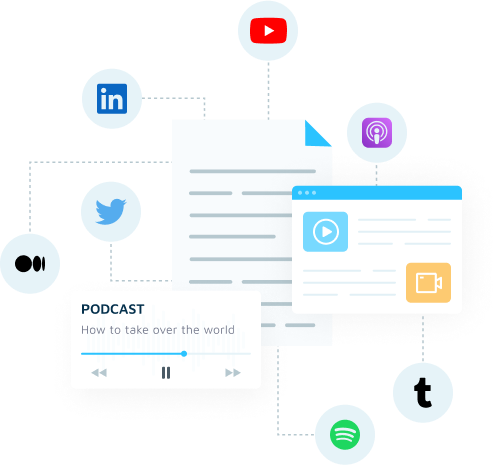 Syndicator
Schedule and syndicate content to many other social media, podcast, video, and other platforms immediately or on a future day and time.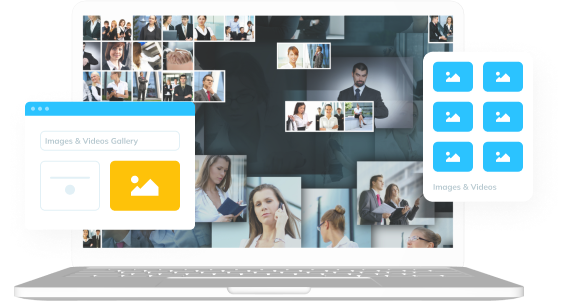 Gallery
A gallery of images and videos showcasing memes, customers using your products etc. For example, shows can publish a gallery of clients using their products.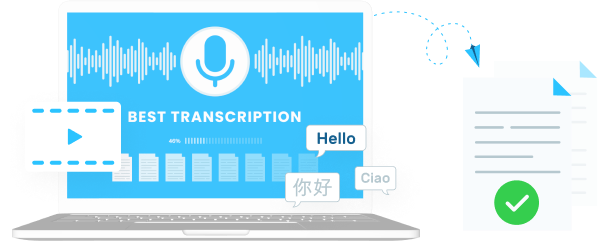 Transcripts
Automatically create transcripts of your podcasts and video. Review, edit and publish.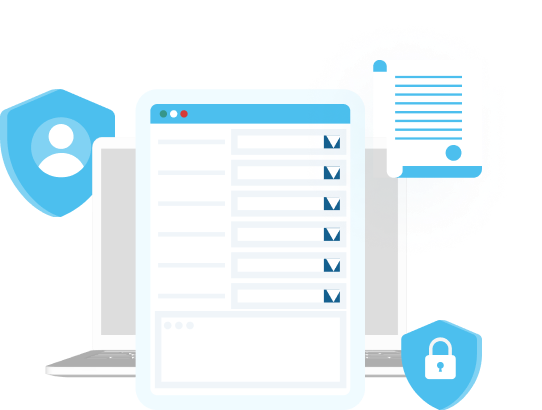 Legal
Enables users to create professional legal documents, including privacy policies, terms and conditions, and disclaimers, by simply answering a series of questions.
Grow Your Audience and Reach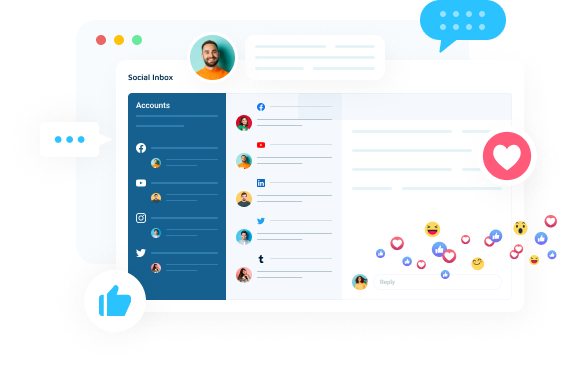 Engager
Historically, when shows publish a lot of content to many different platforms, it's very hard to identify and respond to new content. Show Engager provides one interface to easily aggregate, view and respond to comments and messages from your syndicated content.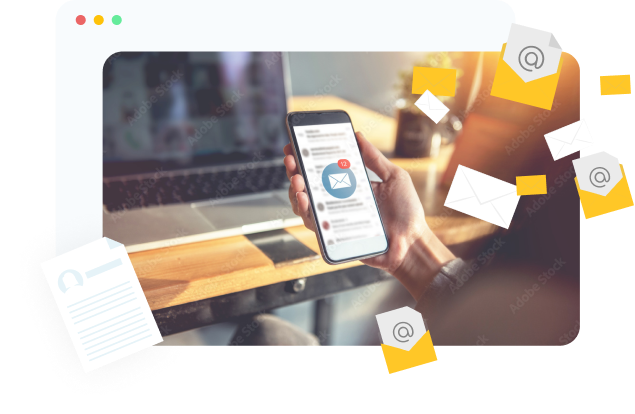 Newsletter
Interactive module that enables users to easily create and send newsletters to their subscribers.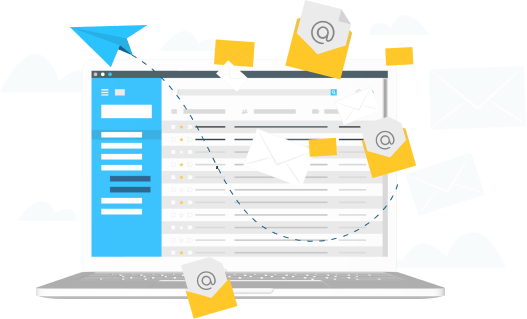 Mail
Create and manage email list, newsletter and campaigns. Integration with popular email platforms such as MailChimp, ActiveCampaign, Constant Contact and SendinBlue.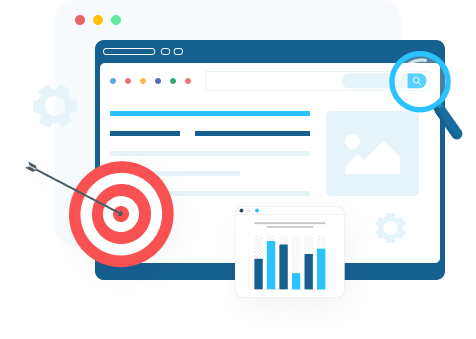 SEO
Get a search engine optimization score for a page. Then we will optimize your content with built-in suggestions based on search engine optimization best practices.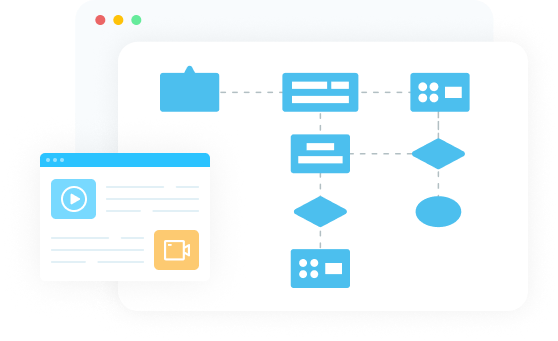 Sitemap
Updates your sitemap automatically when you make changes to your site.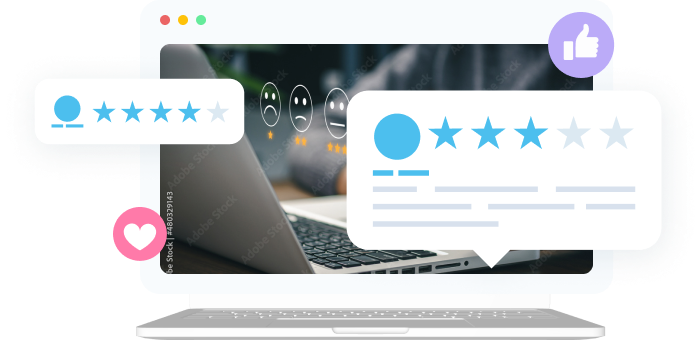 Reviews
Offers a user-friendly interface for collecting and displaying customer reviews. With this module, you can easily gather feedback and insights to help improve your product or service and showcase your reputation to potential customers.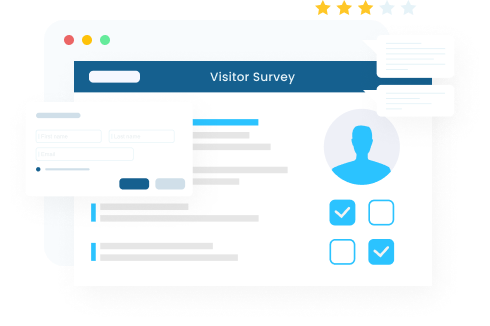 Assessments
Surveys that provide value can be one of the top-performing lead magnets. Create customized survey for your visitors and members with personalized scores and assessment. Offer for free or a fee.
Monetize to Increase Recurring Revenue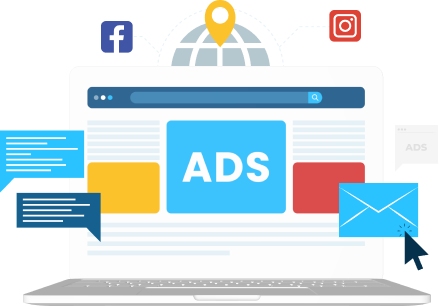 Ads
Run text, video or graphical ads that promote your products or sponsors and generate reports.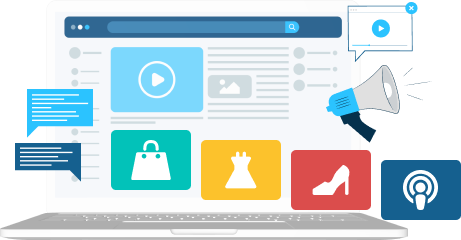 Dynamic Ads
Currently, when most podcasts record an ad, that ad is static, and will stay in the episode forever. With dynamic ads, new ads can be published on current and past episodes. Manage ad roll spots in your podcast, so new ads are dynamically inserted into back episodes.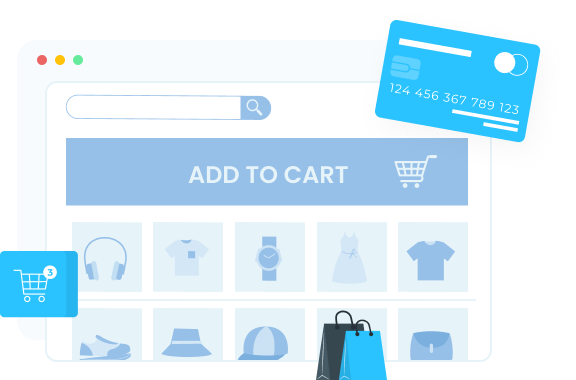 Shops
Create your online store that sells physical and digital products. Setup a multi-vendor platform for your niche in which other vendors can sell products on your platform, and you keep a percentage of sales.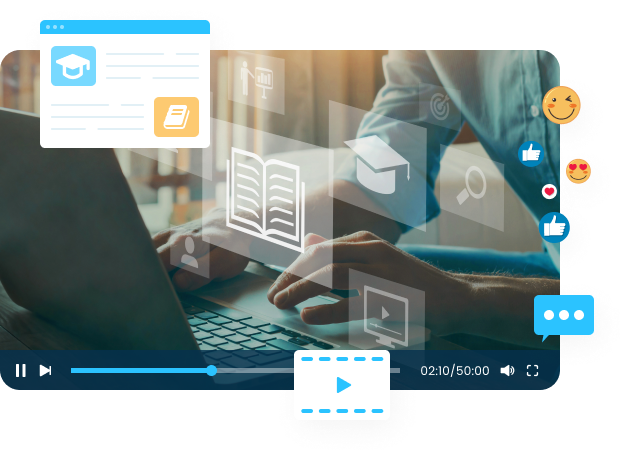 Courses
Create and sell challenge courses, masterclasses, etc, or setup a multi-instructor platform.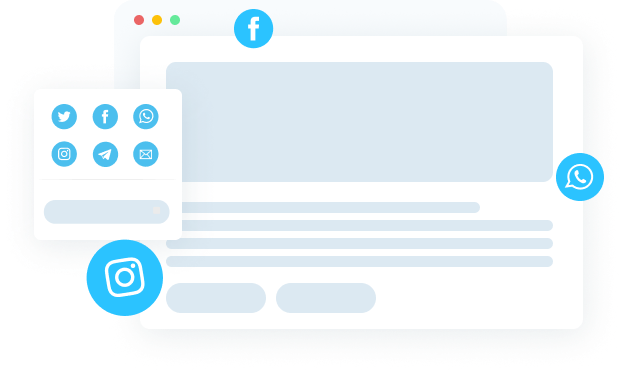 Resources
Recommend your favorite products, services and content to your audience. Manage and generate revenue from your affiliate links.
Simplified and Powerful Manage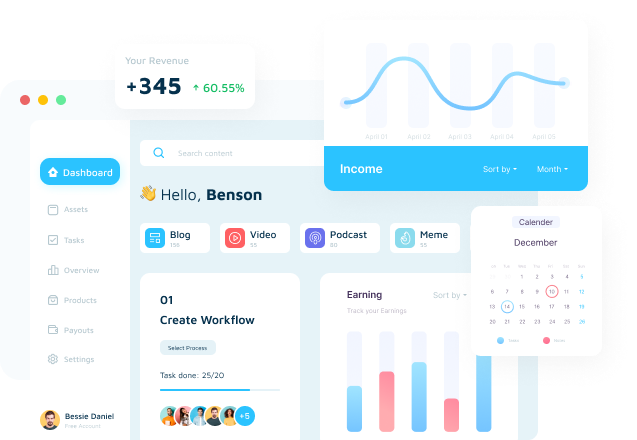 Dashboard
Monitor and analyze your KPIs (key performance indicators) from one dashboard. Dig deeper into more detailed analytics within this module when you want to.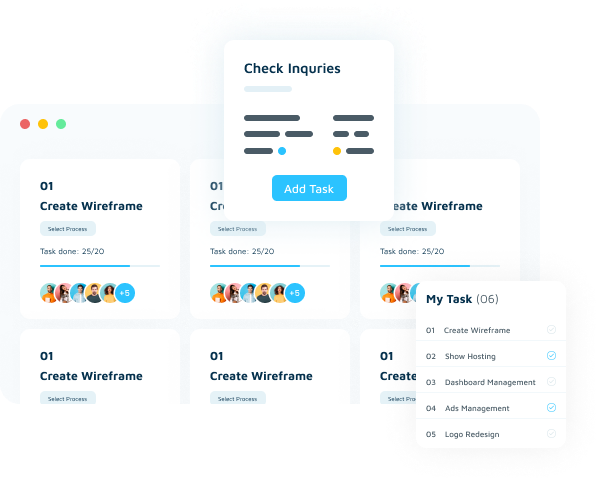 Work Flow
Project management for each step of the process to create, publish, and promote episodes. Reduce headaches and improve speed in managing your team. Don't let important tasks slip through the cracks.
Teams
A tool that enables users to add new team members and set up permissions based on their roles.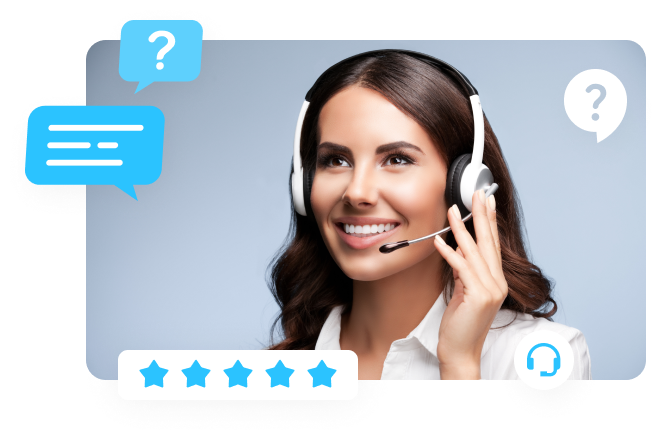 Help
Are you still using email to support customers? This ticket-based support system can improve customer satisfaction, simplify customer support, improve speed, provide better data to management, and help prevent support requests from slipping through the cracks.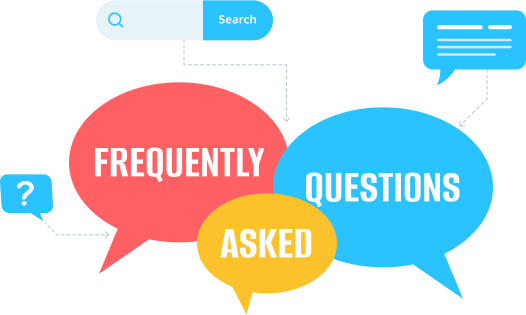 Answers
Create and publish a question and answer section on your site.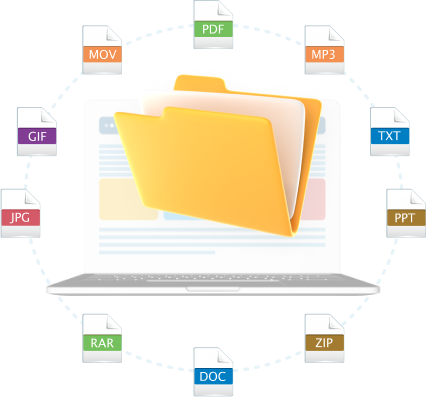 Files
Save and organize show content, images, and other files. Share files and folders with other users, allowing collaboration, or make files and folders publicly accessible via shareable links.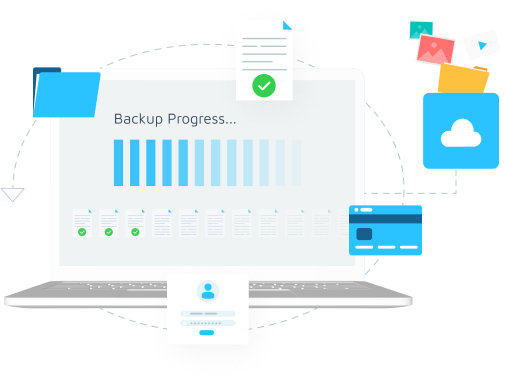 Show Backup
Do you want to keep your show content more secure from hackers or other data loss? This automatic backup tool to helps you download and backup your show files.
Become a ShowInsider.
Get insider announcements, exclusive interviews, deals, and tips for show creators sent to your inbox weekly.